YOUNG LADY CURSES HER PARENTS FOR NEGLECTING HER – (SCREENSHOT )
A young lady took to her Facebook page to allegedly put courses on her parents for given birth to her as a sickle cell child.
She wrote:
All my years in life I have been living them in fear as a sickle cell child. But why would my parents do this to me? People says it's love but it's isn't. This is wickedness and they'll perish for doing this to me. I don't have much to say if people here judge me.
See the post below,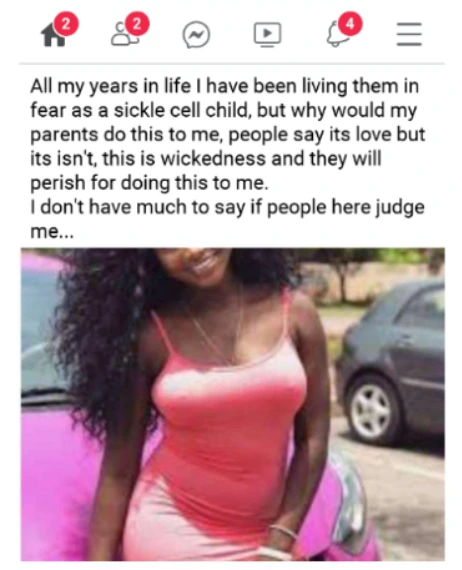 Medical expert have advised couples to run blood test before marriage. This would help them to prevent giving birth to sickle cell children during the time they would start having children.
Sickle cell children are those children that falls sickle every time. They could only live a stable live once they clock 25 years of age.