MY HUSBAND'S 'SOMETHING' IS TOO BIG AND IT CAUSES ME A LOT OF PAIN – WOMAN CRIES OUT
While some Slay Queens and some women are still asking for big d*ck and more, others too are crying for help then I guess it is really big indeed.
Social media user, Azia_josef took to her page to seek for advice from netizens that she has given up on her man. She noted that she has been coping with his big size manh00d but can no longer withstand the pain again.
According to Azia, the bigger boy is inflicting injury on her and that she is tired of suffering from the pain.
See her post below;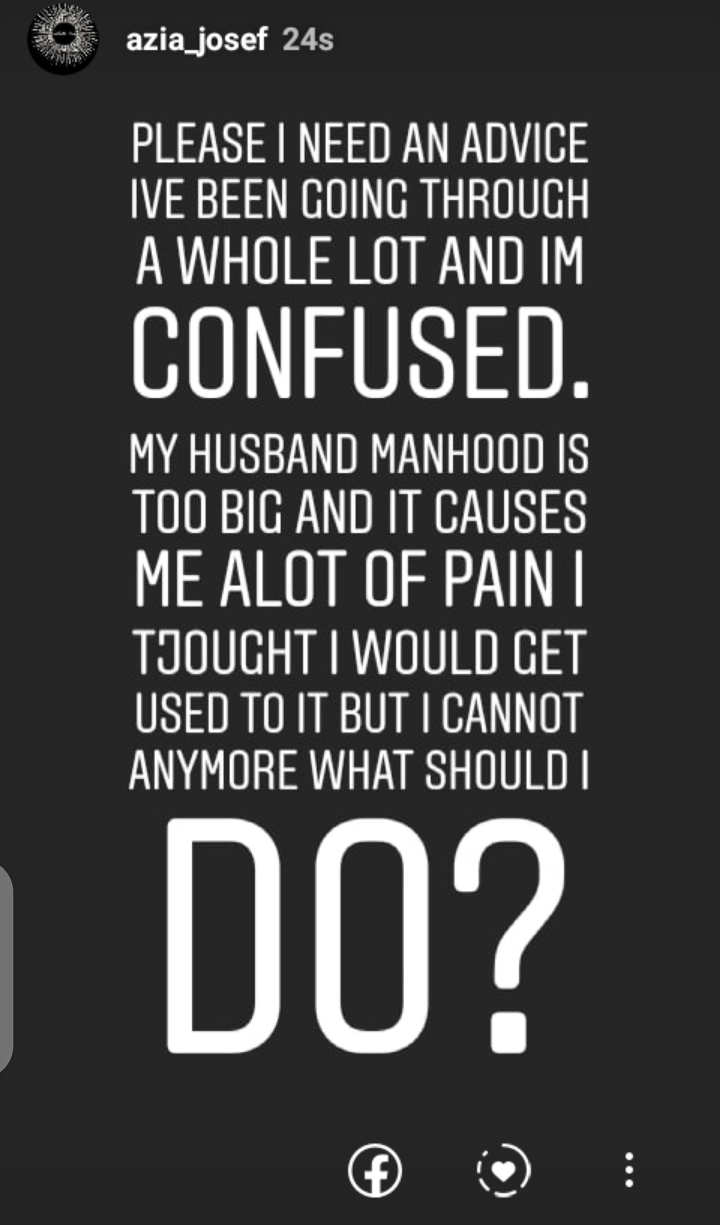 Please any advice for her?