5 AFRICAN PLAYERS WHO WENT BROKE AFTER RETIREMENT


Pulse Ghana Sports has compiled a list of five African footballer who got broke after calling a time on their career to encourage and advice up and coming players.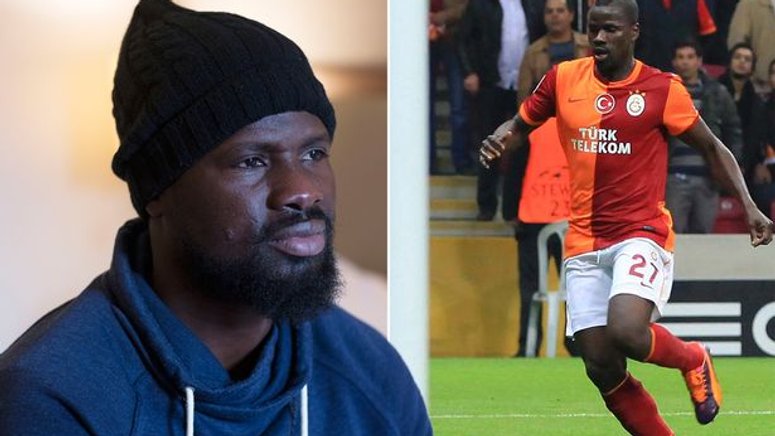 Five African players who went broke after retirement


African footballers who got the opportunity to play at the highest level managed to make a lot of wealth.

However, some of them couldn't manage their finances, because they lived extravagant lifestyle splurged monies on expensive cars and women, without any profitable investment towards the future


It is disheartening to hear that some of our favourite players we watched with great admiration on the screens are now walloping in absolute poverty.


EMMANUEL EBOUE

The former Arsenal right full back was a household name on the African continent for his overlapping and excellent recovery rate.

Having broken into the Arsenal starting line-up in 2006, Emmanuel Eboue earned several thousands of dollars to commensurate his effort.

However, Eboue is now living a wretched life having lost everything and sometimes sleep on the floors of his friends because he is being chased with a bailiff. Eboue can't afford a washing machine, so he has to wash with his hands in order to clean his clothes all because his wife filed a divorce case against him and he lost his property to her.


On the BBC the 34-year-old shared how his staggering riches-to-rags plight has pushed him to the brink of suicide.

WILSON ORUMA

The Nigerian playmaker made watching of the football exciting with his trickery, dribbles and eye for quality goals.

Wilson Oruma made millions as a player for Olympique Marseille and Nigeria, but he became broke after hanging up his boots.

He was reportedly to have been duped by a fake clergyman whom he trusted. He is now living from hand to mouth, having lost all his wealth.

ERIC DJEMBA

The Cameroon defender who once played for Manchester United couldn't manage his monies well. He ended up servicing huge debt, so his agent had to use his entire £75,000 monthly pay to service debt and had to survive on just his bonus and allowances.

THEMBINKOSI FANTENI

The former South Africa international lived extravagant life style. He bought luxurious cars and splurged his monies on women.

He was stunned to come to the realization that his bank balance was becoming imbalanced.


Thembinkosi Fanteni Thembinkosi a.k.a Terror, represented his country in the 2008 Africa Cup of Nations staged in Ghana and the 2009 FIFA Confederation Cup held on home soil.


PHILEMON MASINGA

Once a multi-millionaire who owned petrol stations, boutiques and night clubs was declared penniless back in 2011. The man, whose historic goal took South Africa to its first World Cup in 1998, went from a million rand mansion in Klerksdorp to moving into the back room of his mother's house.

He has lately been involved in the Castle Lager SuperStars campaign, where he has become a brand ambassador for the beer company.