I'M SINGLE AND I'M LOOKING FOR A GOOD MAN TO MARRY FOREVER
A lady Identified as "Ilearnsense Washere" has come to Facebook to share a post.
In her post she indicated that she's single, that she is ready for marriage and that she needs a good man to marry.
I know many will say it's not right as a lady to do such thing. I believe she has her reasons.
HERE IS HER FULL POST ON FACEBOOK;
I am single and I am looking for a good man to marry, if you are interested inbox me now.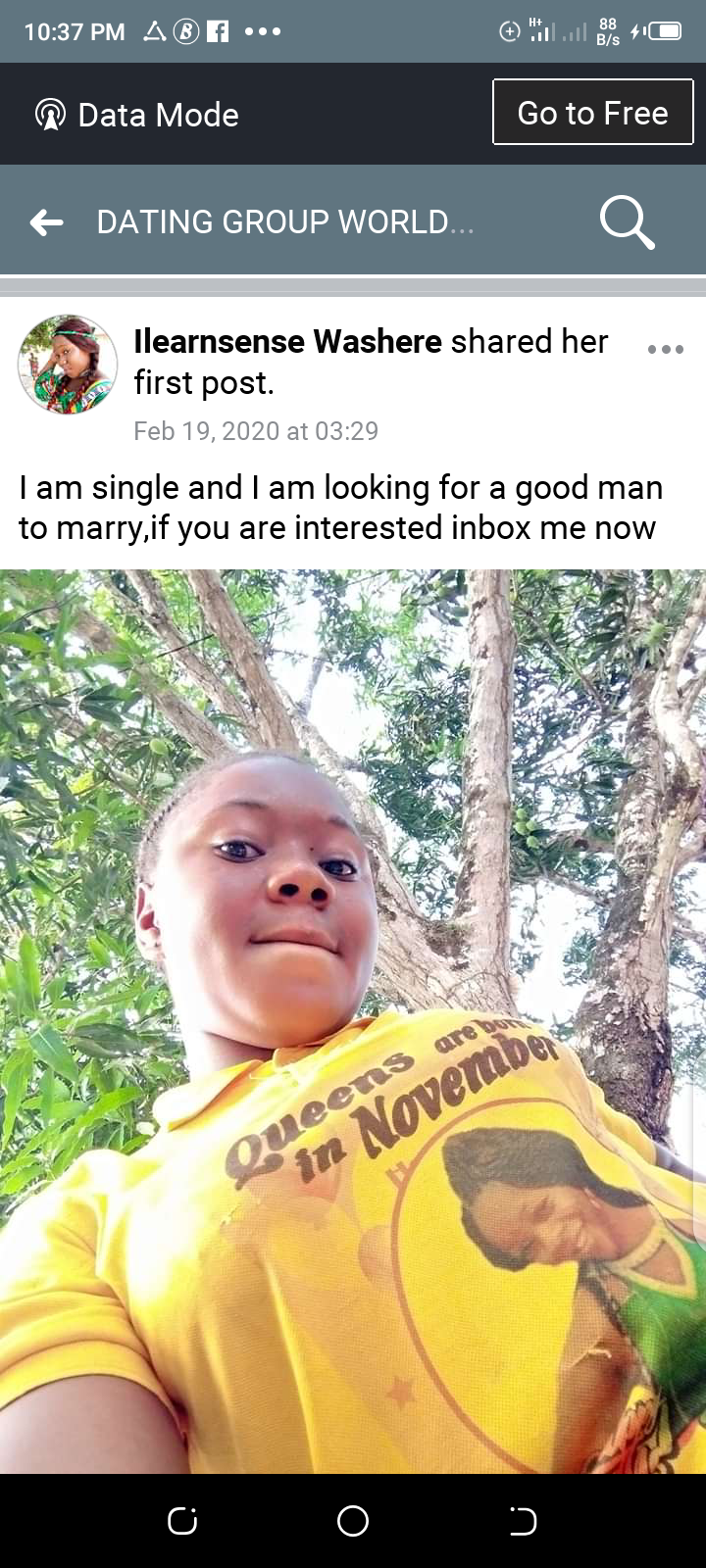 I believe there are single men here who are seriously searching for a life partner, here is an opportunity to hook up with her before it's too late.
Or is she not beautiful?
Drop your comments below and don't forget to share.