ELEGANT PRE-WEDDING PHOTOS OF VICKY ZUGAH HIT ONLINE
Beautiful pre-wedding photos of Vicky Zugah hit online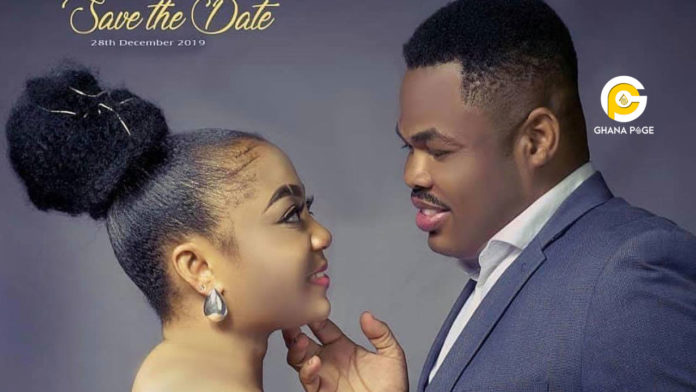 Vicky Zugah and Boyfriend
We have sighted pre-wedding photos of Ghanaian actress Vicky Zugah which confirm that the actress and her boyfriend will be getting married on 28th December 2019.
In the photos which are fast going viral on social media, Vicky Zugah and her supposed boyfriend are looking stunning.
The man in the photos is currently unknown but they look perfectly stunning together as a couple.
The photos have "Save The Date" inscribed on it with the date, 28th December 2019 under it.
Although Vicky Zugah has not shared the news with her thousands of followers on social media, close sources have confirmed she is super excited.
Check Out The Photos Below