KALYBOS OFFICIALLY UNVEILED AS SHAREHOLDER AND AMBASSADOR FOR DIGITAL MARKETING APP , GEDDIT


Ghanaian actor, Richard Asante, popularly known as Kalybos, has been newly signed as the brand ambassador and shareholder of a new digital marketing app called Geddit.

He was unveiled on 19th June 2019 at the Golden Tulip Hotel in Accra, where a press conference was held about the new digital market platform.

According to Kalybos, the aim of Geddit is to indulge consumers into digital marketing. "Geddit is a revolution within digital marketing, it is a gamified marketing tool incorporated with the primary target of helping businesses generate more store or online traffic by connecting consumers and brands in a playful way," he said.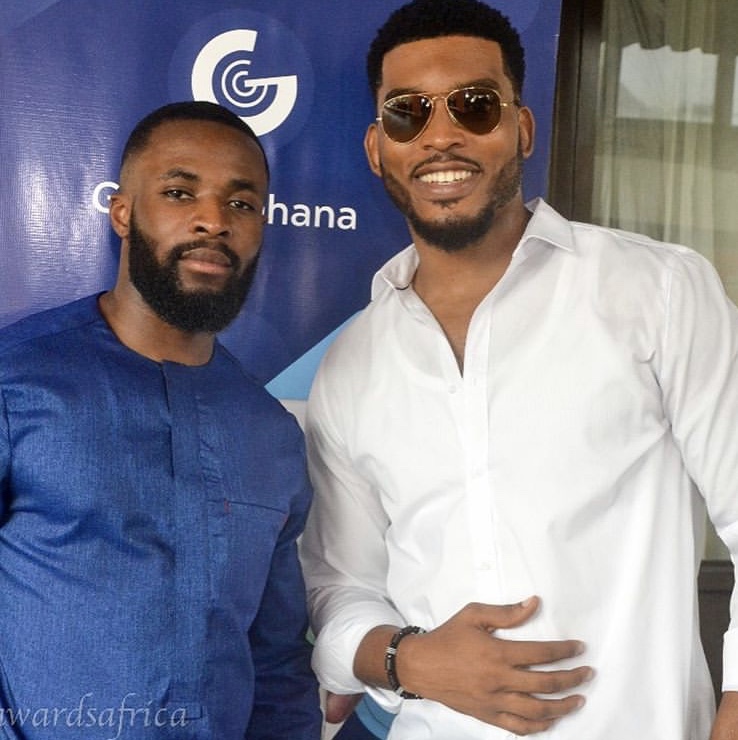 CEO of Geddit Ghana, Jeffter Kwaah and actor James Gardner

He further explained what the app is all about, "whenever you open the app on your device you will see different towers. These towers represent various marketing campaigns by different businesses and brands. Every tower has its own main price, which can be won by the customers or consumers who get unto the platform. That makes it a platform for businesses to interact with consumers through gamefication and broadcast their marketing message."



Speaking in an interview, the actor said when he was pitched about it, he made some enquiries and realised it was of a great benefit.

"It's an international brand so I started to research and I realised that they are very big in Europe," he said.

He also said as the brand ambassador, he's going to go beyond just brand influencing and also use his role as an actor to promote Geddit through his fellow actors.

"When it comes to brand influencing, there's a lot that goes into it but this time round we want to take it to the next level and we will try to fit into whatever brand we influence on. So a big example is Geddit Ghana which happens to be a revolution within Digital marketing.



"Because I'm an actor I will put it to my fellow actors and the industry team."

Geddit is a game revolution in digital marketing and its target is to generate store and or online traffic to help businesses connect with consumers and to get amazing results with their tagline 'games are more fun when you win real prizes.'

Geddit will officially be launched on 12th of July, 2019 at the Golden Tulip Hotel in Accra.

"Geddit Ghana is the first exploring branch of Africa," says the Chief Executive Officer (CEO) of Geddit, Andreas Bakketeig.



This initiative was taken by the CEO of Geddit Ghana, Jeffter Kwaah.